We are now open! Currently operating only on our terrace and patio, from 15:00 until midnight!
We are also offering cocktails and bottled wine for takeaway, as well as most of our food options!










The Wine Bar
Wine and Dine in an atmospheric environment with friendly hosts.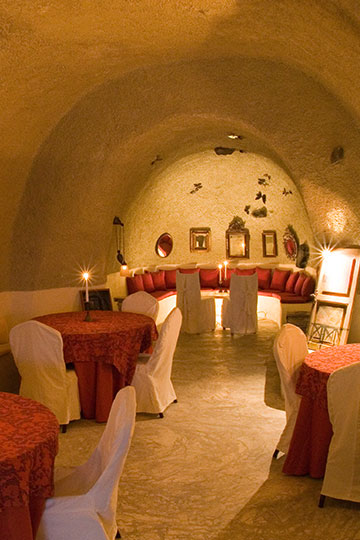 The Natural Cave
From a stable to a wine cellar and from a wine cellar to a bar, our natural cave has this form into the lava for more than 400 years and is the best choice you can make on a chilly night.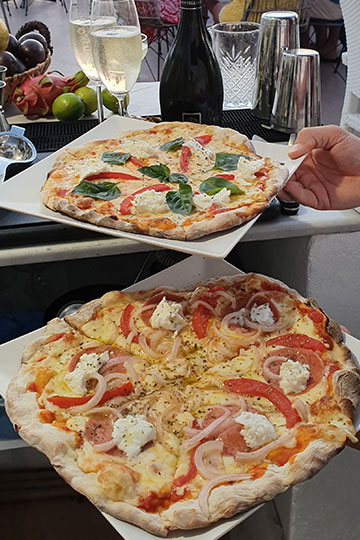 The Food
Freshly homemade pizzas and mouthwatering dishes, our menu is short and simple.. Enjoy some bits and bites or a full homemade Greek dinner.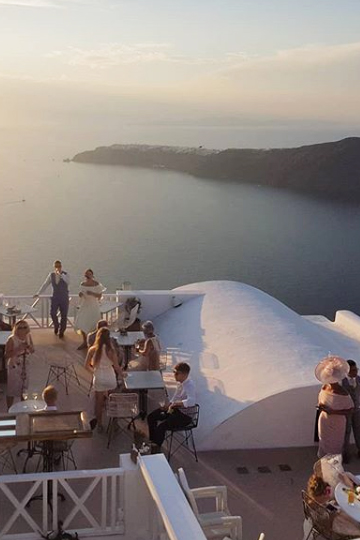 The Terrace
A completely different, breathtaking sunset every single day gives one more reason to visit us again.. Open all summer and when the weather allows it in the winter.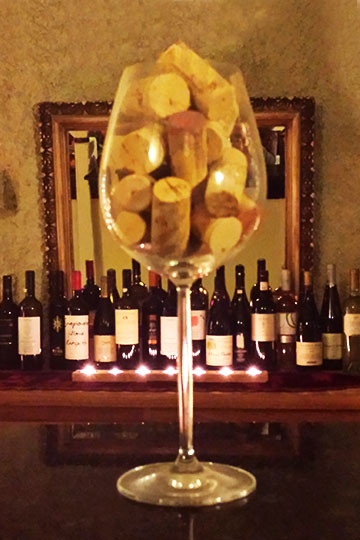 The Wine & Cocktails
Enjoy a wide range of carefully selected labels, from the awarded Santorini varieties and the rest of Greece. Even though we are building a very strong name around our cocktails lately!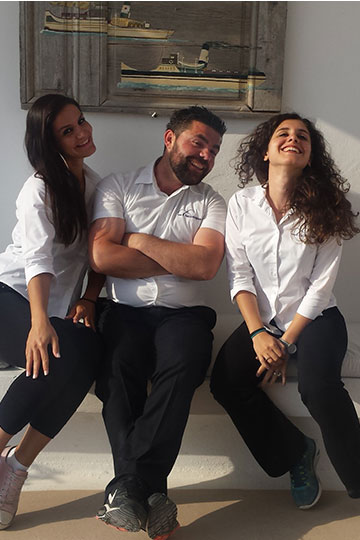 The Staff
Our attentive staff is here to make you feel like home while enjoying the most scenic spot of Santorini.. We love to talk about wines, cocktails and things to do on the island!
Open all year round
We are keeping the charm and elegance of the summer to articulate it around a cosy and warm setting throughout the year.
Enjoy light, homemade dishes from Greek ingredients and recipes
Our dishes follow recipes the founders of The Wine Bar brought from home, from the grandmother and the aunt, the best friend and the inspiration of the moment. Sharing is the key here. We have tried to cover a wide variety of food habits in the shortest menu possible, with dishes for nibbling and dining. With our menu, we hope to complete a delightful experience at The Wine Bar.
Our Food menu comprises of appetizers and main course dinner options. A small collection of dishes enough to fill an A4 but also to satisfy any preference. Our menus are updated regularly to meet the seasonal needs. You may find or latest food menu dishes here. This year, due to the coronavirus pandemic, the food menu might change to meet the new needs. Don't be afraid to ask if you wish to have something that is not on the menu!
Our Wine & Drinks menu comprises of wines from Santorini and the rest of Greece, sparkling and dessert wines, beers and soft drinks. You may find our latest menu here. A special cocktail list is also available and might even change your mind on what you are having that night after all 😉 Our guests often say that our barman makes the best cocktails in Greece!
Experience wine without smoke
With respect to the wine and dine experience of our guests, smoking is not allowed in The Wine Bar Lava Cave and Terraces. We have allocated a designated space by the bar on the main terrace and our patio for a smoking break.