The Wine Bar operates on the terraces, in the Natural Cave a Patio of Heliotopos Hotel. Heliotopos Hotel is a unique boutique hotel complex in the traditional dome style, with one or two story suites and studio apartments.
HELIOTOPOS HOTEL
(helio = sun, topos = place)
Built on the foundations of old island structures it has been constructed to reflect the beauty of Santorini's architecture. It was one of the first buildings on the cliffside the area when it was first constructed during the 1980's.
Planning for a family reunion, a wedding or a yearly trip with friends? Why not book the full hotel for private!
Get in touch here for an offer:
hotel@heliotopos.net
EXPERIENCE THE TRUE SANTORINI
ABOUT HELIOTOPOS
Situated at the highest point of the crater-top (the rim of the Caldera), Heliotopos hotel offers an extraordinary, breathtaking view of the volcano, the sea and the surrounding islets from every point of the hotel. There are many details about our hotel: the amazing caldera view, traditional architecture, suites and studio houses, awarded breakfast, swimming pool with unforgettable views, personalized service.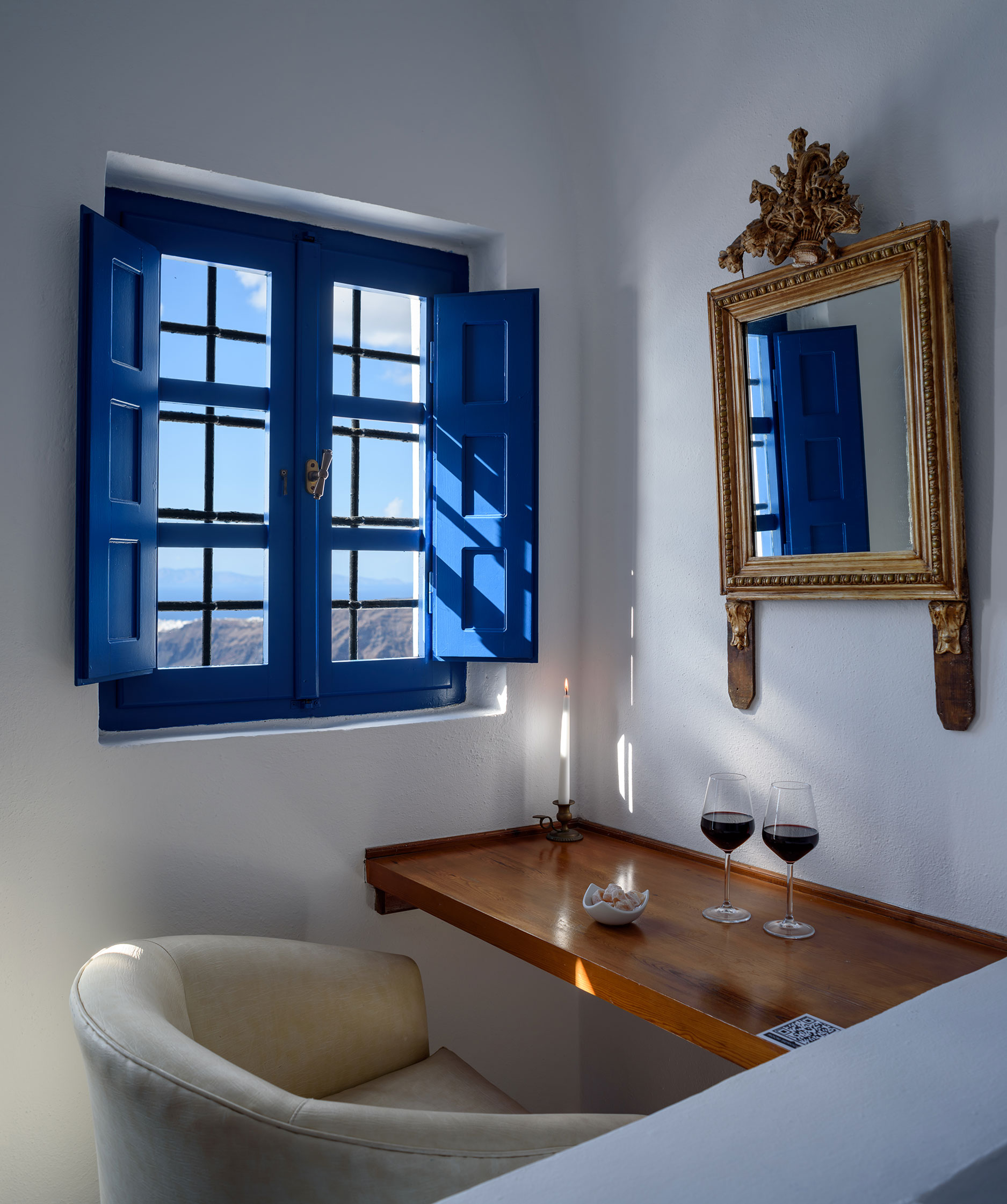 TRADITIONAL STYLE
All of our rooms are different and unique – just like our guests. Each room has individual layout and size and is decorated with original paintings, embroidery and objects of art. The photos that follow are examples of each room category.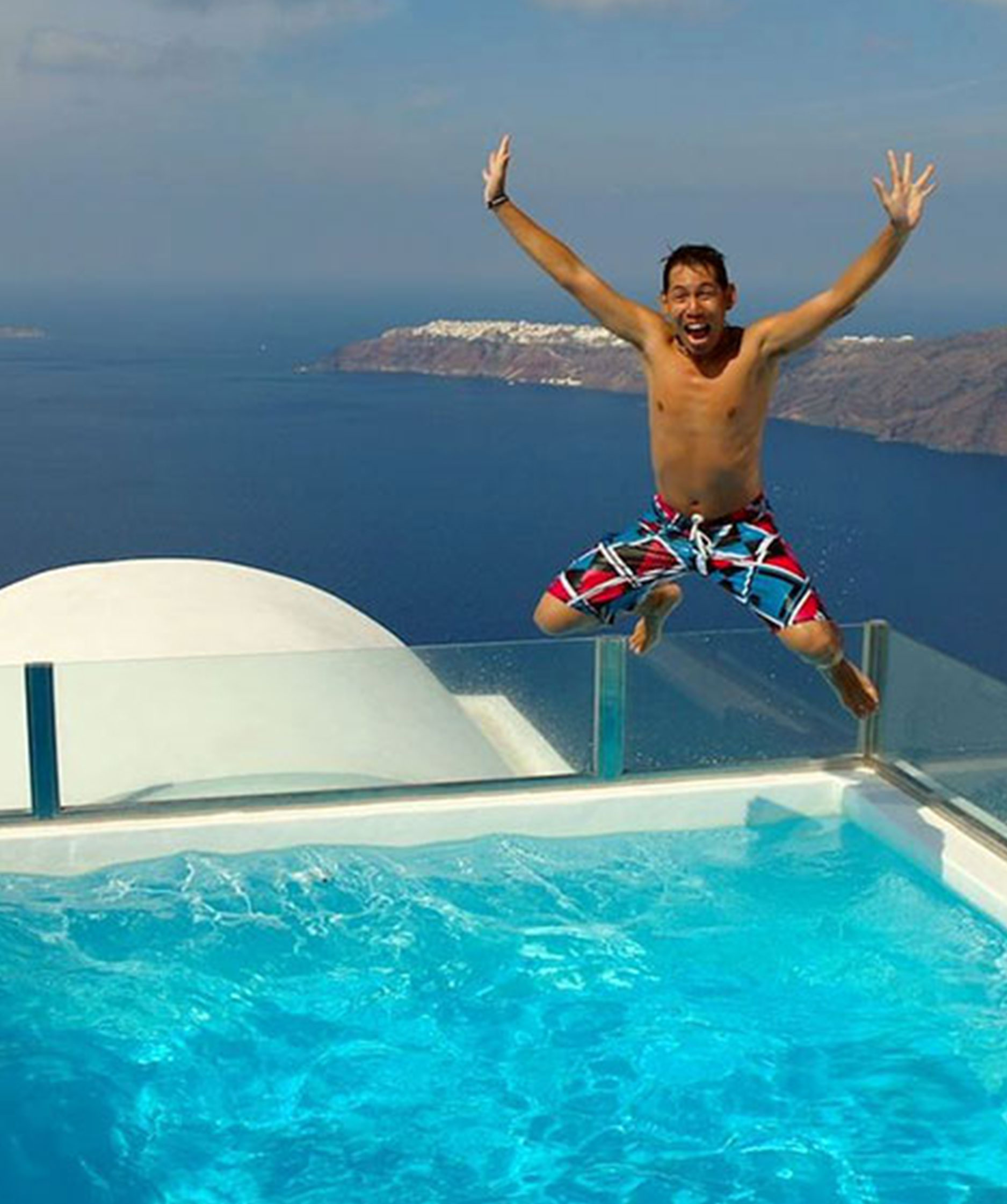 PERSONALISED SERVICE
We try to create a unique travel experience for you, share thoughts and insights and make your stay memorable, not just because you visited an amazing island, but also because you seized most of it.